Feature Updates
Read about EliteForm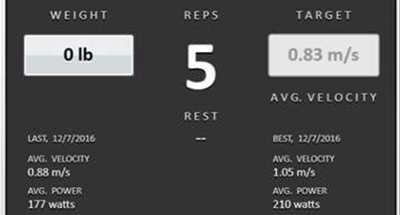 A new view on the PowerTracker screen gives historical velocity and power outputs for the athlete's best-recorded lift and their last completed rep. This benchmark gives added motivation for athletes to beat their best score with every effort. This feature is already...
We'd love a chance to

talk shop.
EliteForm integrates technology to offer unparalleled results. We give you what you need to gain the edge in training. If you are ready to take the next step for your program, let us know. We're excited to get a chance to connect.
Sign up and we'll keep you up to date
Sign up for the newsletter