1-RM Comparison Report
July 2012
New 1RM Comparison Report – A new report is available that compares 1RM values for a group of athletes (Position or Category) and up to four individual athletes for a user-specified time frame.
The report includes a chart and a detailed list of the 1RM values for each week of the specified time frame. The shaded area in the chart represents the average of the Group, and each athlete is represented by a uniquely colored line.
In the list of weeks, any 1RM value change is indicated by listing the new value. If an athlete's 1RM value hasn't changed from the previous week, "–" is printed.
The percentage of change over the specified time frame is listed at the bottom of the report.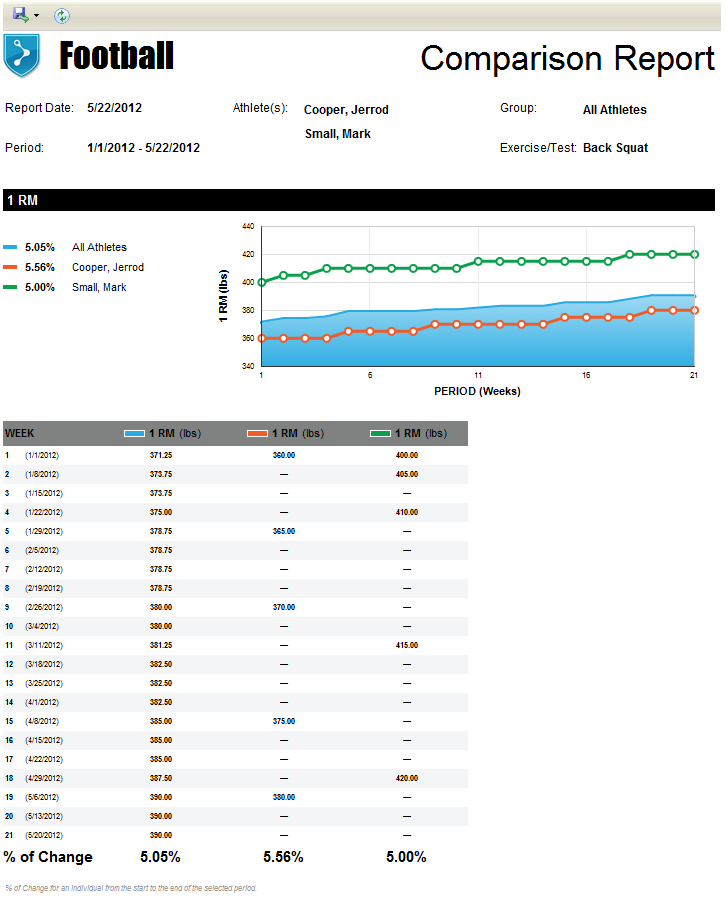 Sign up and we'll keep you up to date
Sign up for the newsletter